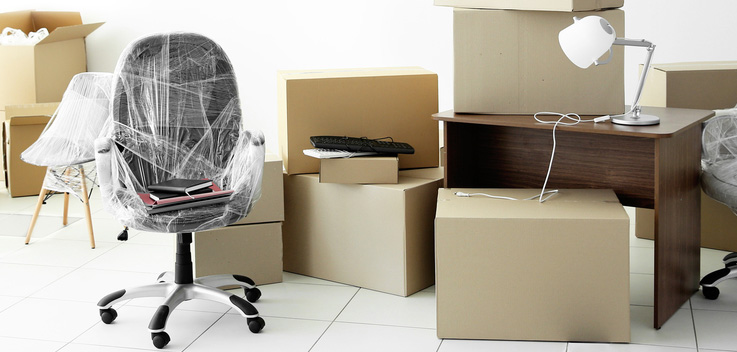 Commercial Movers In Wichita, KS
At Rightsize Moving Solutions, our goal is to ensure complete customer satisfaction during each stage of the commercial moving process. The focus of our Wichita moving company is to provide professional relocation services throughout Kansas as well as helping out-of-state customers relocate their businesses to the Wichita region. We work diligently to help you create a moving plan that fulfills your company's relocation needs, unique moving preferences, and budget. Our moving services are all-encompassing to fulfill all of your commercial moving needs for minimized downtime to your business — whether you need assistance sorting through belongings or help with packing and loading the moving truck, Rightsize Moving Solutions has you covered.
How To Choose The Best Commercial Moving Service
We understand that your business' moving needs depend on the requirements of your unique company. You may have heavy desks, electronics, and cubicles or various retail hardware to consider. Our Wichita movers will protect all of your business' items, load and unload them from the moving truck, and organize them within the new location. We will work with you to craft a moving plan customized to the needs and layout of your office, so every detail is completed according to your wishes. Schedule commercial moving services today!
Three Commercial Moving Tips
1. Hire Commercial Movers
When choosing from a list of commercial relocation companies, make sure you choose one that has at heart your company's best interests. A negative moving experience can increase the downtime required to relocate your business, possibly resulting in lost profits and damaged customer relations. Rightsize Moving Solutions prioritizes the satisfaction of each customer by providing high-quality moving services that cover every aspect of a commercial relocation.
2. Organize Your Items
Before the commercial movers arrive, make sure your items are organized into groups. Sort items by necessity to the function of each item and the desired location of each item within the office. Thereafter, proceed to label boxes accordingly. When you move into the new space, you will be able to quickly access the equipment and paperwork needed right away. Our Wichita movers can help you with every stage of a commercial move — contact us today.
3. Prepare The Area
If you have electronic equipment, be sure to disconnect all cables and detachable parts and individually place them in plastic bags. Label the bags and tape them to the corresponding machines to facilitate an easier set-up process. In addition, don't forget to clear our the bookshelves and storage cabinets before moving day. Our organizers can help you ensure each item is secure for the move and can be easily unpacked and situated in the new space.