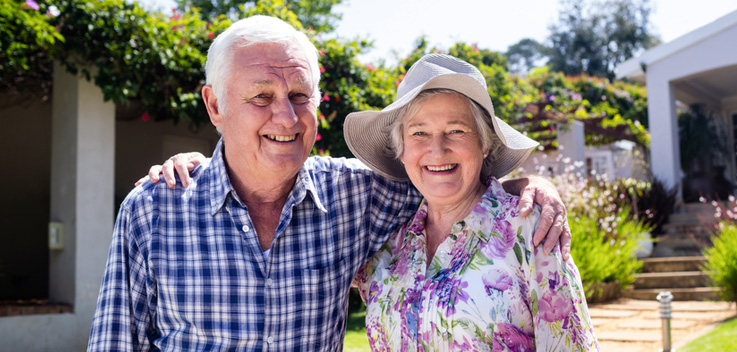 Senior Relocation Specialists In Wichita, KS
As we age, the living spaces that once fulfilled our lifestyle needs can fail to meet our current living requirements. Moving to a new home can be a difficult transition for any person, but it can be especially challenging for seniors. If you require assistance with senior relocation to a smaller-size home, another family member's home or an assisted living facility, Wichita moving company, Rightsize Moving Solutions can help!
Our senior move specialists have years of experience helping seniors downsize their personal belongings in preparation for a move to a living space that better meets their unique needs. We offer a complete range of moving services and customizable moving packages to make simple the senior moving process. Contact us today to schedule a consultation or for more information about our senior moving services in Wichita.
Senior Moving Services
Rightsize Moving Solutions can be as involved as you would like in the moving process. In preparation for the moving process, our senior movers will work with you to create a customized moving plan tailored to your specific needs, complete with packing, loading, and organizing services. We will also provide you with a custom designed layout for the new residence and assist you in sorting through and downsizing your belongings.
Whether you are unable to pack items on your own or you simply need assistance with packing fragile and heavy belongings, our Wichita movers are ready to help. We offer both full and partial packing and unpacking services for senior relocations, so you can avoid the strain and stress of organizing and packing your personal items. We strategically pack each box for a streamlined unpacking process based on the new residence layout.
Loading items onto and unloading items from a moving truck are two of the most difficult tasks associated with a senior relocation. With our moving services, you never have to lift a finger. We will carefully load and unload each of your items onto the moving truck in such a way that keeps your personal belongings safe throughout transportation. Our experienced movers organize items to facilitate efficient and organized unloading.
Our professional organizers provide expert assistance to help you effectively organize your personal belongings in a way that facilitates minimal strain and easy access to the items you use the most. We work closely with each client to understand their unique needs and daily routines. As members of a number of local and national professional organization societies, we can help you achieve the best layout possible for a new living space that feels like home.
Rightsizing For Senior Relocation
Our senior move specialists understand the difficulties of getting rid of personal possessions you have accumulated over the years. We prioritize sympathy and sensitivity and we use our comprehensive training in senior relocation to help you sort through personal belongings in an easy and efficient manner. During a free initial consultation, we assess the situation and help you determine the ideal result of the rightsizing and downsizing process. We also provide each client with a number of different organizing package options tailored to their specific needs for clearing clutter in the home. We work hard to ensure each client feels encouraged and reassured throughout the rightsizing process, from start to finish. Let us help make your senior relocation as seamless as possible — schedule a consultation today.
Qualified Senior Movers
When you hire Rightsize Moving Solutions for senior relocation, you can feel confident in our abilities. Our senior moving specialists are actively involved in both local and national senior transition organizations for continuing education to moving industry expertise. The team of senior specialists with our moving company carry the following certifications.
Certification In Senior Move Management (CSMM)
Certified Relocation & Transition Specialist (CRTS)
Central Plains Area Agency On Aging In Wichita, KS