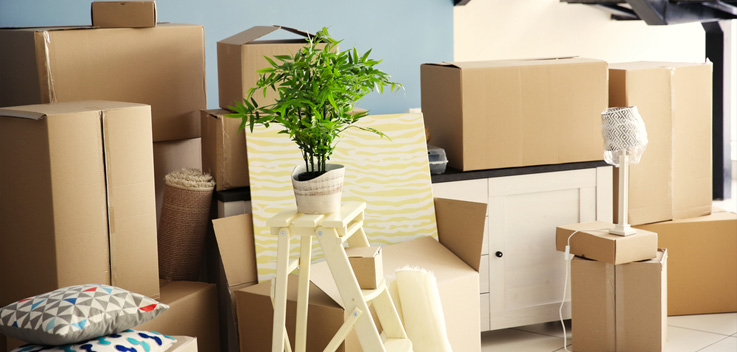 Home Movers In Wichita, KS
At Rightsize Moving Solutions, our goal is to ensure complete customer satisfaction during each stage of the moving process. The focus of our Wichita moving company and our local movers is to provide professional relocation services throughout Kansas as well as helping out-of-state customers move to the greater Wichita region. We work diligently to help you create a moving plan that fulfills all of your relocation needs, your unique moving preferences, and your budget. Our all-encompassing moving services cover all aspects of your relocation, whether you need assistance sorting through your belongings or help with packing and loading the moving truck. Contact us today to schedule home moving services.
What Is A Customized Moving Plan?
A successful residential move requires detailed planning of all aspects of the moving process — it involves coordinating schedules for moving into and out of the residences, finding professional movers to safely transport your belongings, reserving a moving truck, and efficiently loading your personal belongings. We carefully take all factors into account to tailor each moving plan to the needs and preferences of our customers. Our team will ask detailed questions to build your customized moving plan.
If you are moving from a gated community, you have a narrow driveway, or you are going to be living on an upper-level floor, our team will develop customized solutions to effectively tackle each obstacle. From packing and loading to moving and unloading, we will walk you through each step of the residential moving process. You'll be able to rest easy knowing that you're in control of all of the decisions while we take care of the heavy lifting. Contact us to customize a moving plan for your upcoming relocation.
How To Choose The Best Residential Moving Service
When it comes to moving, everyone has different needs. Some individuals may just need help with transporting moving boxes while large families and elderly customers may require more comprehensive moving services, such as downsizing personal belongings, packing, and truck loading and unloading.
The best types of residential moving services are those that can be tailored to your specific move. Our Wichita, KS, movers offer the following home moving services for any type of residential setting. Contact us today to find the moving service that best fits you.
A significant aspect of residential organizing and preparing for moving to a new home is paring down your personal belongings. The goal of rightsizing, or downsizing, is to clear out cluttered space, get rid of excess items, and remove unused items from the home so as to make adequate space for the things that are of true value to our customers. The rightsizing process takes into account the size, layout, and details of a living space as well as the specified needs and lifestyle preferences of our customers. Contact us for more information about the number of benefits of downsizing and to schedule rightsizing services.