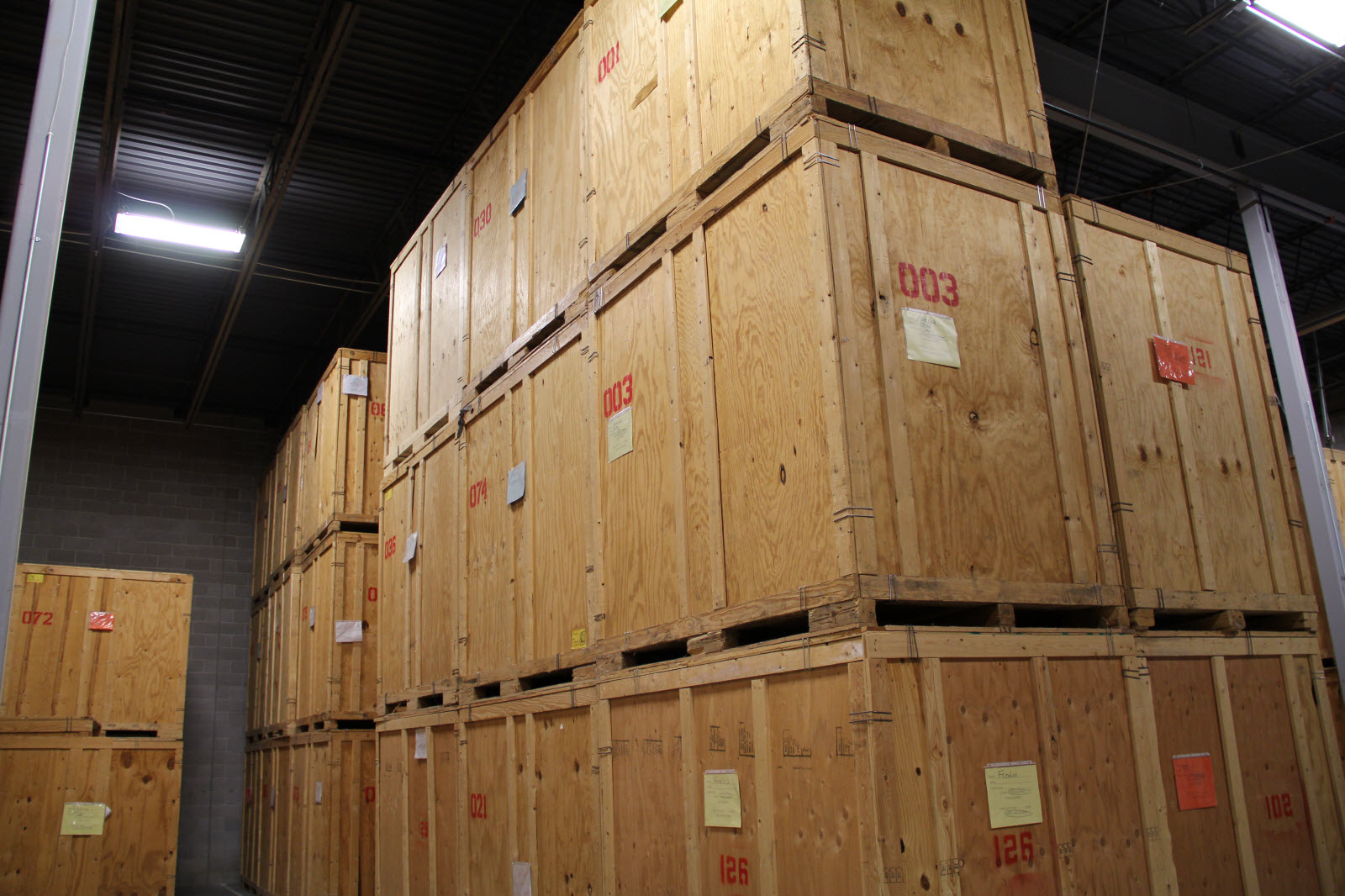 Self Storage Wichita, KS
Rightsize Moving Solutions offers flexible vault storage options at our secure, temperature-controlled warehouse in Wichita, KS.
Whether you're looking for short-term storage or a long-term solution, our secure storage vaults offer flexibility and peace of mind. With vault storage from Rightsize Moving Solutions, your items are inventoried, wrapped and padded, and placed in the vault with a unique tracking number and sealed shut. All our storage vaults are temperature-controlled and securely monitored, so your items stay safe, dry, and cool.
Private Facility | 24-hour Surveillance | Sealed For Safety
Most Common Uses For Wichita Storage Services
Temporary storage:

Storage vaults offer a short-term storage solution when you need storage fast. Whether you need temporary storage between moves or need furniture storing services while renovating, storage vaults are a flexible temporary storage solution.
Office organization:

When you need a secure location for important files or extra furniture and supplies, storage vaults can help. With a storage vault, you can easily tackle your business office organization needs without investing in an extensive and costly storage unit.
Downsizing:

Trying to declutter your house is never an easy task. When downsizing, there are often certain pieces of furniture or belongings that you want to keep but may not fit in your new home. Storage vaults are a space-saving storage solution that allows you to rest easy, knowing your prized possessions are safely packed and stored in a secure facility.
Moving:

Are you moving and need storage for your belongings? If you don't need access to your belongings regularly, storage vaults can be a convenient and secure way to keep your possessions safe during the moving process.
Estate storage

: Storage vaults are ideal during the difficult time when a loved one has passed away and the family is just not ready to deal with the items, or needs to quickly remove items from the residence.
Home renovations or repairs:

If specific rooms in your home are under construction due to planned renovations or unexpected maintenance, storage vaults are perfect for temporarily storing your valuable items to avoid damage or deterioration while those projects are completed.
How much is a vault storage unit?
Contacting the Rightsize Moving team is the best way to get accurate pricing on our storage services. We know that budgets for storing items are often unplanned, especially during a move or estate situation. We attempt to offer competitive pricing and flexible terms to make the storage process as easy and affordable as possible.
What size storage unit do I need?
Currently, all of Rightsize Moving's storage vaults are 5 feet by 7 feet by 7 feet. Depending on the size of your items and the length of your storage needs, multiple vaults might be needed to contain everything comfortably. Our team will assist in inventorying your items and recommend the best number of vaults for your specific needs.
What is a storage vault?
You've probably seen self-storage units and pod storage, but what about storage vaults? Storage vaults are a versatile and eco-friendly storage solution made from sturdy wood crates. They offer a variety of benefits that traditional storage solutions often overlook and come at a highly affordable price.
Professional Packing
We do the heavy lifting and packing for you, saving you time and effort during the storage process. And as moving experts, you can trust that we will take care of your prized belongings.
Secure Storage
Vault storage units are kept in a private and secure facility, not a public place that anyone can access. Only trained and vetted Right Size employees are allowed to visit your stored items.
Standard Sizing
Our storage vaults are 5x7x7, meaning it's easy to only pay for what you need. The standard size can fit the furnishings of a mid-sized bedroom, including a queen-sized bed and dresser and multiple medium-sized boxes.
Flexible Solution
Storage vaults are an excellent option for a variety of needs. And with our warehouse and vaults being temperature-controlled, you can even protect your most delicate and prized possessions as well.
We look forward to serving you!
Contact the Wichita, KS storage experts at Rightsize Moving Solutions for storage pricing, options and estimates.