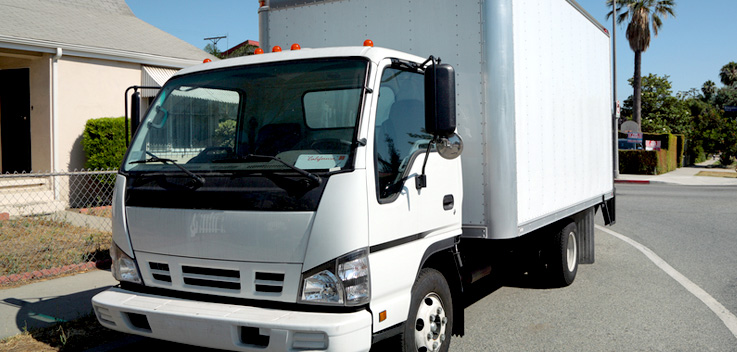 Wichita State University College Movers
Moving to Wichita to attend Wichita State University is a momentous experience. However, the time, effort, and attention to detail required during the relocation process can also make stressful this transition. Rightsize Moving Solutions provides all-encompassing Wichita State University moving solutions, including packing, loading, organizing, and more in Wichita, KS. Leave the heavy lifting to our Wichita moving company, so all you have to worry about is arriving on-time for classes. Contact us today to schedule services for your move.
Minimize Stress While Moving
We know the college moving process can be challenging for some students, not to mention the effort required to move your personal belongings with slow-moving elevators, steep stairwells, and narrow entryways. But when it comes to WSU moving, have no fear — our expert movers are here to make your move a breeze. Whether you're moving across town or just a few miles from home to attend Wichita State University, our dorm room movers will ensure that you get as much help as you need throughout each stage of the moving process. Our team will safely load your items, transport them, and carefully unload each box and piece of furniture into your dorm room, student apartment or off-campus housing community.
Clear Out The Clutter
Whether this marks your first experience in living away from home or you're moving from one college housing space to another student apartment, moving is the perfect occasion to clear clutter and pair down your belongings. The team of rightsizing experts and downsizing professionals with Rightsize Moving Solutions can help make easy the process of getting rid of excess to accommodate your new living space. Before the actual moving day, we can help you pare down your possessions to the bare necessities and help you ensure that you have everything you need for a successful college experience at Wichita State University. For more information about our downsizing services, contact us today.
Protect Your Personal Belongings
When you hire Rightsize Moving Solutions, you never have to worry about the quality of service you receive. Our team is well-trained and has the skills and experience to handle each unique college-moving scenario. We provide each customer with a personalized moving plan according to the factors involved with their specific relocation. From start to finish, our team members are prompt and respectful and guarantee the safe handling and arrival of your items, so you never have to worry about your personal items becoming scratched, broken, chipped, or otherwise damaged during the move. Our movers are trained to lift, carry, and move heavy items and they also have the professional tools to handle every aspect of the move.
Make The Most Of Small Spaces
Students who plan on moving into dorms or even those who are moving in with roommates can benefit from our professional organization services. In addition to downsizing and rightsizing, we can also help college students with the professional organization of personal belongings to accommodate their unique lifestyle preferences for college living while maximizing each square inch living space. Our team of certified organizers can assist with organizing items both during the packing process as well as after items are transported to the new location. Through strategic planning and comprehensive knowledge of functional design, our organizing experts can make even a small room feel like a home away from home.
Stay Within Your Budget
Avoid the stress, inconvenience, and labor associated with a do-it-yourself move to WSU housing. With our moving services, college students can enjoy the benefits of a professional move while staying within budget. Our affordable moving services are tailored to incoming college students as well as students moving from college living spaces and tackle every aspect of the moving process, from start to finish. Whether you need our local movers to transport your personal belongings from your family home to your student apart, or you require assistance with moving your items into a storage unit for the summer, we can help. Contact us to find out how our movers in Wichita can help with your upcoming move.