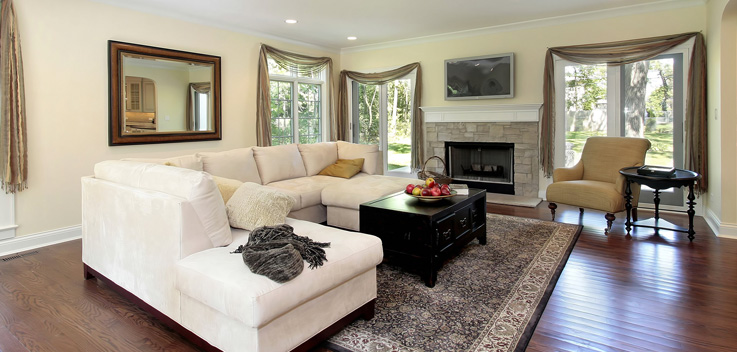 Professional Organizers In Wichita, KS
We all have a tendency to acquire a vast assortment of items throughout our lives, such as prizes, awards, knickknacks, and gifts, among a wide range of items that carry sentimental attachment but do not serve a functional purpose. Items that have no attachment of emotional relevance, such as old clothing and extra holiday decorations, can likewise create chaos within the living space. Moving presents an ideal scenario for effectively organizing the personal, functional, and decorative items in the home.
Our Wichita moving company can help you take advantage of this opportunity by getting rid of unnecessary belongings and strategically organizing your items. We can also coordinate organizing services with residential moves and commercial moves, such as organizing while packing, during the unloading process, and after unpacking your belongings. Contact us to schedule services with professional organizers in Wichita, KS.
Home & Office Organizing Services
Our professional organizers can help streamline your belongings and strategically coordinate the placement of each belonging for optimal functionality throughout your home. Our team specializes in the following organization services.
Kitchen Organizing
Storage Area Organizing
Bedroom Organizing
Garage Organizing
Small Space Organizing
Room Makeovers
Clutter Removal
Closet Organizing
Living Room Organizing
Custom Office Organizing
Organizing While Packing
Perhaps the most efficient time to sort through your possessions is during the packing process in preparation for a move. Packing for a move requires you to sort through every item in a home or office, which presents the ideal moment to determine the items that are worth keeping. If you are able to part with a significant number of belongings, you will reduce the amount of effort required to pack and move. With our packing service, our professional organizers can help you decide which items to keep and organize your possessions into boxes that best accommodate functionality of placement in the new home or commercial space.
Organizing After Unpacking
Once your personal items have been unloaded into the new home or office, it's time to unpack each belonging and decide where to place the furniture, decorative items, daily necessities, and the rest of your things. Our organizing professionals can make simple the process of organizing after unpacking, so you can quickly start to enjoy the new space. We work with you to craft a customized layout that is tailored to your lifestyle needs and functional preferences. Our services will help ensure your home or commercial space maintains a neat and tidy appearance and stress-free access to all of the items you need whenever you need access to them.
Downsizing Your Belongings
There are a number of reasons for moving into a smaller living space or what we call "rightsizing." Whatever your reason, moving into a smaller-size home, apartment or living area requires you to pair down your personal belongings to accommodate the space available in the new home. We have experience in helping individuals of all age downsize belongings in preparation for moving into a smaller home, pairing down items for student housing, and getting rid of excess items for senior relocation. Through downsizing, our organizing experts can help you sort through personal items and decide which items to keep, which items donate, and which items to throw away with an unbiased approach.
Organizing During Unloading
Our certified organizers can also assist with organizing during the unloading process following a relocation. Without professional assistance, the task of organizing items immediately after moving can bring stress and cause a delay in unloading and unpacking personal items from moving boxes. Once our Wichita movers arrive at the new location and unload the moving truck, it's time for our organizers to get to work. We help streamline the unpacking process by staging your belongings and boxes in the appropriate locations as we unload them. We will move the items into the designated rooms and provide expert tips for the best placement of regularly used items as well as seasonal items.
Specialized Organizing Services By Room
Just as each room in a home or office serves a different purpose, each room also requires a different strategy for organizing the items it houses. The skill required to arrange an office space differs greatly from the organization strategy needed to organize the contents of a kitchen. Each professional organizer with Rightsize Moving Solutions combines their certified organizing training and experience with accommodation to a client's needs and preferences to craft an optimal arrangement for each room. Depending on your needs, we offer specialized packages for each room in your house or commercial building for kitchens; bathrooms; living rooms; bedrooms; garages; storage spaces; offices; closets; guest rooms; and more!
Our Wichita organizers provide services that can benefit any residential or commercial space, but one of the most opportune moments for professional organizing is during a relocation. Avoid transporting old clutter to your new home or office. Instead, enjoy the ease that accompanies an organized and well-functioning arrangement with our services. You do not have to wait until you move to become organized! If you notice your home has become increasingly chaotic over the years, your children are moving out or switching rooms, or you are just looking for something different, our organization services may be just what you need.