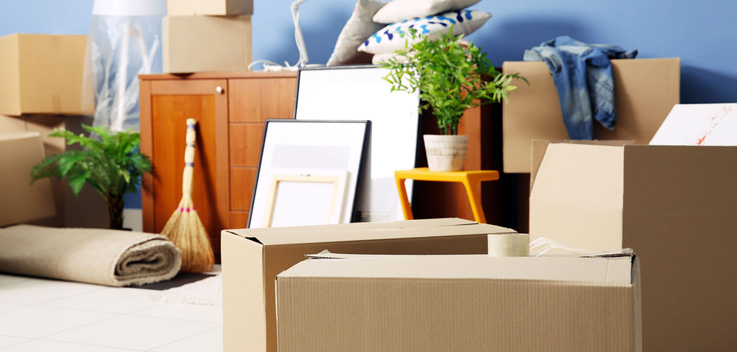 Professional Packing Services In Wichita, KS
Packing is a critical part of the moving process. While you may be tempted to throw everything you own into boxes and call it a day, disorganized packing will only add time and stress to the unpacking and organizing process. What's more, items that are not packed properly may sustain damaged during transport, including breaking, shattering, chipping or becoming scratched.
How Is Full Packing Different From Partial Packing?
When it comes to packing for a move — whether its a residential move, a corporate relocation or a commercial move — you may need assistance only with packing delicate or fragile items or you may need help with packing the entire contents of your home or business.
Whatever your specific requirements, Rightsize Moving Solutions has you covered. We offer both full packing and partial packing services. Contact us for more information about our moving services.
Full Packing Services
Why spend your precious time packing all of your belongings into boxes and worrying about the safety of your valuables when you could have the assurance of our professional packing services? Full packing services are the perfect option for individuals who are unable to pack by themselves as well those who prefer to leave to the professionals the task of whole-home or whole-office packing. Our professional movers will wrap valuable objects in protective materials, secure the items in boxes, and label the boxes for a streamlined unpacking process. Once your items are transported, we can also assist you with unpacking and organizing.
Partial Packing Services
Partial packing services are ideal for those who prefer to pack a portion of their personal items, while professional packers attend to fragile or heavy items. Simply instruct us on the items that require packing or remove any pre-packed items from the space and leave the rest to us! We can also provide loading and unloading services for all types of items to make your move easier. Whether you need to pack a grand piano, an assortment of wine bottles or the contents of a specific room, our movers have the experience and tools required to guarantee the safety of your personal belongings during all stages of the moving process.
Four Simple Packing Tips
Whether you plan to personally pack only a few items or half of your personal belongings, the following Wichita packing tips can help simplify the packing process. Contact us for more professional packing tips and to schedule services for your next move.
Pack heavy and bulky items on the bottom half of each box while placing less heavy and fragile items on top to avoid damage to items during transport.
Save money on packing materials by using clothing items, such as scarves and socks, as insulation to fill the spaces in between your packed items.
Make use of the items you already own. Plastic storage bins and luggage are environmentally friendly packing containers that many people already own.
Acquire the proper containers in which to pack your items, such as cardboard boxes. Ensure that the boxes are sturdy to avoid damage to the items.