As Wichita homeowners pack their belongings into boxes, a common question inevitably arises: How did I accumulate so many things? For many homeowners moving house, distinguishing between the items to keep and the items to leave behind is daunting. Luckily, these tips from Rightsize Moving Solutions, our Wichita moving company, simplifies the downsizing process to make your move a breeze.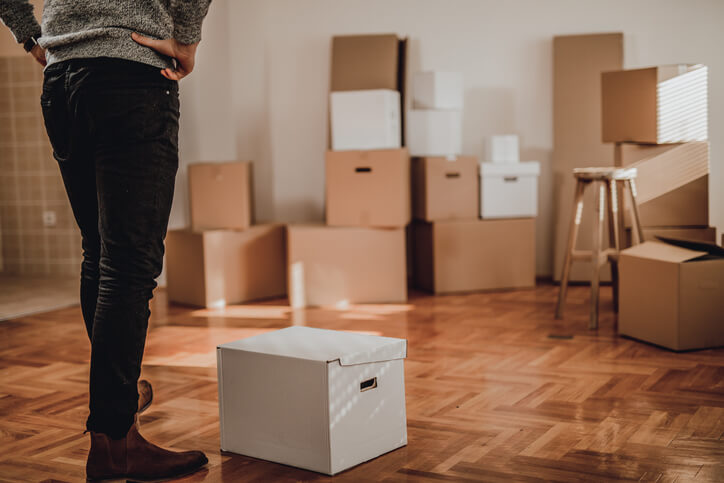 Simplify Moving With Downsizing
Moving is the perfect occasion to purge any items you no longer need, use, or want. The idea of getting rid of personal belongings during a move may seem difficult, it's important to differentiate between the items that carry sentimental value and the items that are replaceable, add unnecessary weight to the move, or are not needed in your new living space. Consider your home to be a fresh start with endless decorating, storage, and living possibilities available. Don't impede on new possibilities with clutter from an old home. Instead, take the opportunity to downsize now and enjoy the benefits later!
Identify Items To Leave Behind
If you're unsure about choosing which items to leave behind before moving, create a list based on how often you use a specific item, how easy it would be to replace it, and if you'll need it either during or after the move. Go through each room and gather the items that are still useful, moderately used, and functional.
Some items to consider leaving behind include:
Old clothing;
Books and magazines;
CD's and vinyl records;
Bulky or heavy items;
Appliances;
Household items;
Bedding;
Old furniture; and
Home decor.
For items that are unusable to others as well as toxic or spillable items, such as liquid bleach, paints, oil, and gasoline, it's best to dispose of these appropriately. Consider donating any of your items that are new, moderately used, or still have a functional lifespan.
For expert help organizing and downsizing before your move, contact Rightsize Moving Solutions!
What To Do With Excess Belongings
Once you've collected the usable items you want to leave behind, it's time to decide what to do with them. According to our movers, the most beneficial options for unloading excess belongings include donating items and selling them at garage sales or yard sales.
Donations
Donating your unwanted items to nonprofit and charitable organizations, such as Goodwill and The Humane Society, is one of the best ways to put your unwanted items to good use. Items like kitchen appliances, home decor, bedding, blankets, gently used clothing, and furniture can serve a family for years and make use of the things that were previously unused in your home.
Garage Sales & Yard Sales
Another option for getting rid of excess items is to hold a garage sale or yard sale before your moving date. Any of your profits can be put towards your move or new home! Plan to host the event during a weekend with enjoyable, moderate weather. Also, be sure to spread the word by sharing event details with neighbors, friends, and family.
Hire A Professional Organizer
Hiring a professional organizer can make the process of downsizing before a move as seamless as possible! Rightsize experts with Rightsize Moving Solutions work alongside Wichita homeowners to help them efficiently and effectively sort through their home to get rid of excess, unwanted items. Our moving team offers a variety of rightsizing, organizing and moving packages so you get the most out of your move and new home. For more information or to schedule a free home consultation, contact us today!
Call The Premier Movers In Wichita, KS
When you're deciding on moving companies in Wichita, KS, residents trust, Rightsize Moving Solutions is your first call! Our team of expert movers and organizers can help make moving and downsizing and enjoyable, stress-free, and efficient process. We provide a variety of reliable and professional moving services, including residential moving, commercial moving, loading, unloading, and packouts for renovations.